As part of the London Design Festival, The Finnish Institute in London has produced an installation titled Reddress. A sumptuous dress will serve as a costume for songstress Emma Salokoski, and its 20-meter-wide skirt will accommodate the spectators, who can sit or lie on it, even use it as a blanket. Talk about a sensual experience: the intimacy of the concert, to be close and connected to the performer and the rest of the audience in such a tangible way, the visual saturation… a great way to bring the music alive!
The best bit is: no worries if you checked in your jacket and the hall is a bit cold, just relax and tuck yourself in.
Via Dezeen. Photographs by Kate Elliott.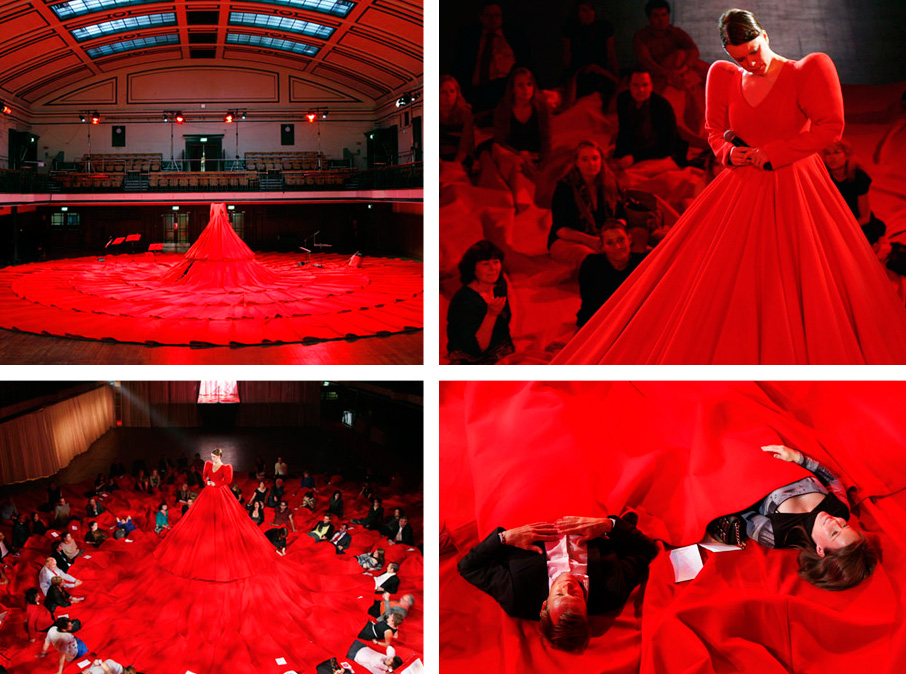 Related posts: